Report of the Webinar on Machine Learning Edge Devices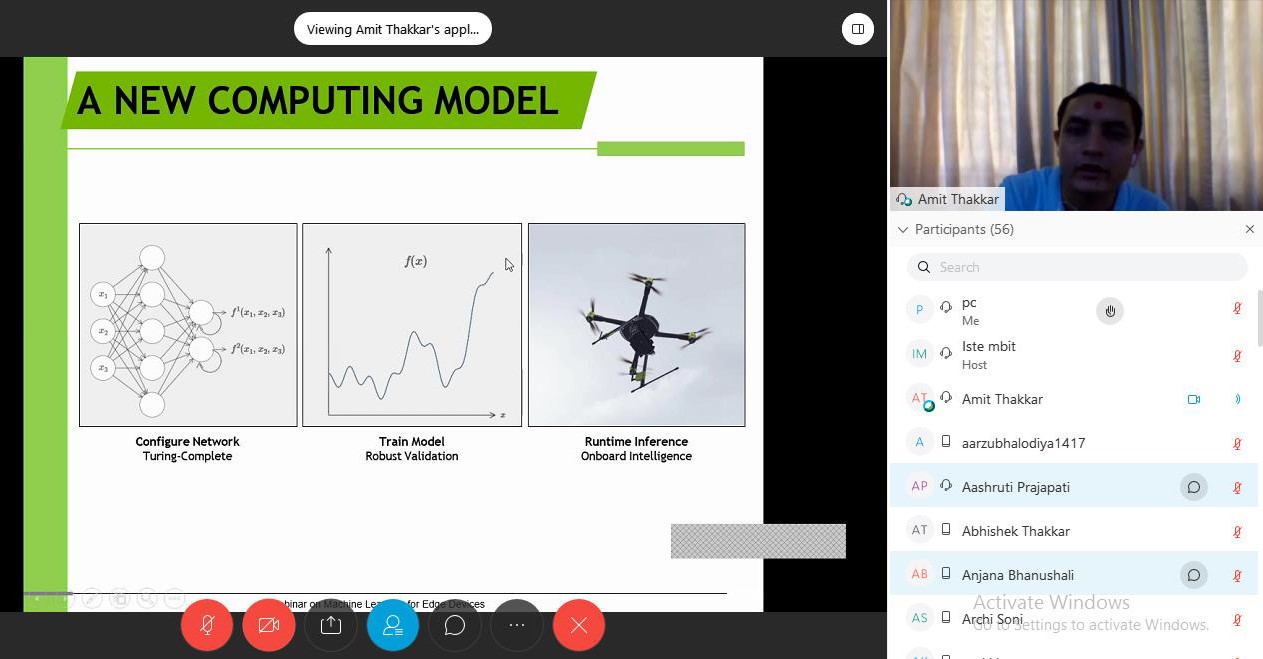 Date: 11th May, 2020
Time: 11:00 AM to 12:30 PM
Speaker: Dr. Amit Thakkar, Associate Professor,IT Dept., CSPIT Charusat
The Online session was conducted by Dr. Amit Thakkar, on 11th May, 2020; on the topic of "Machine Learning for Edge Devices". Dr. Amit Thakkar is an Associate Professor in Dept of IT CSPIT at CHARUSAT. The session was useful for all semester students. Total 62 students has attended this webinar. This event was initiated by Faculty coordinator Prof.Jayna Donga, ISTE faculty coordinator Prof. Sunayana Domadia and Student Coordinator Ms.Bhumi Kachhiya under the guidance of Prof.Dr.Archana Nanoty(Principal MBIT) and Prof.Nirav Raja(HOD CE Dept.).The CE department of MBIT has organized this webinar under the ISTE student branch MBIT.
Key points to remember from this session:
What is machine learning?
ABCD Promoting Machine Learning
Main applications of machine learning.
Future applications of cognitive intelligence.
Edge intelligence can be used for.