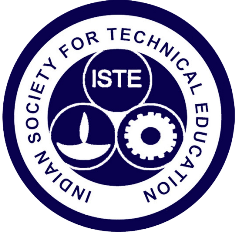 About
ISTE Students Chapter was established in MBIT Engineering College since November 2010. ISTE Students Chapter is indulged in arranging good curricular and co-curricular Technical activities. You may consider doing activities from the following, taking guidance from faculty advisers or MBT ISTE Students Team
Quiz programs
Presentation of technical papers on selected themes
Non- Technical events
Special Expert Lectures by eminent professional, industrialists
Exhibition of project work
Design competition, etc.
ISTE Objective
The major objective of the ISTE are:
Providing quality training programs to teachers and administrators of technical institutions to update their knowledge and skills in their fields of activity.
To assist and contribute in the production and development of top quality professional engineers and technicians needed by the industry and other organizations.
Providing guidance and training to students to develop better learning skills and personality.
ISTE Faculty Adviser
| | |
| --- | --- |
| Councilor | Prof. Sunayana Domadiya |
| Member | Prof. Shraddhha Korvadiya |
| Member | Prof. Jalpa Kanthariya |
| Member | Prof. Sagar Jani |
MBIT ISTE Students Team
Treasurer
Hetvi vora (H),
Vaibhavi Bhatt
Event Team
Aeshwary Sharma (H),
Adnan khan,
Aarav lad,
Harshvardhan Rajput,
Krutak Bhut,
Satyam Jha,
Mitalba Gohil,
Hussain Adenwala,
Harsh Patel
Report/Documentation Team
Amii Mistry (H),
Disha Bhoi ,
Ruman Vahora,
Shrena Shah
Discipline Team
Harshil Patel (H),
Abhishek Gupta,
Priyal Lunagariya,
Moksh Patel
Announcement Team
Dev Rana (H),
Rutu koladiya,
Maharshi Patel,
Manavsinh Mori
Design Team
Sneha Biswas (H),
Adnan khan,
Khushi Patel