Report of Webinar on Yoga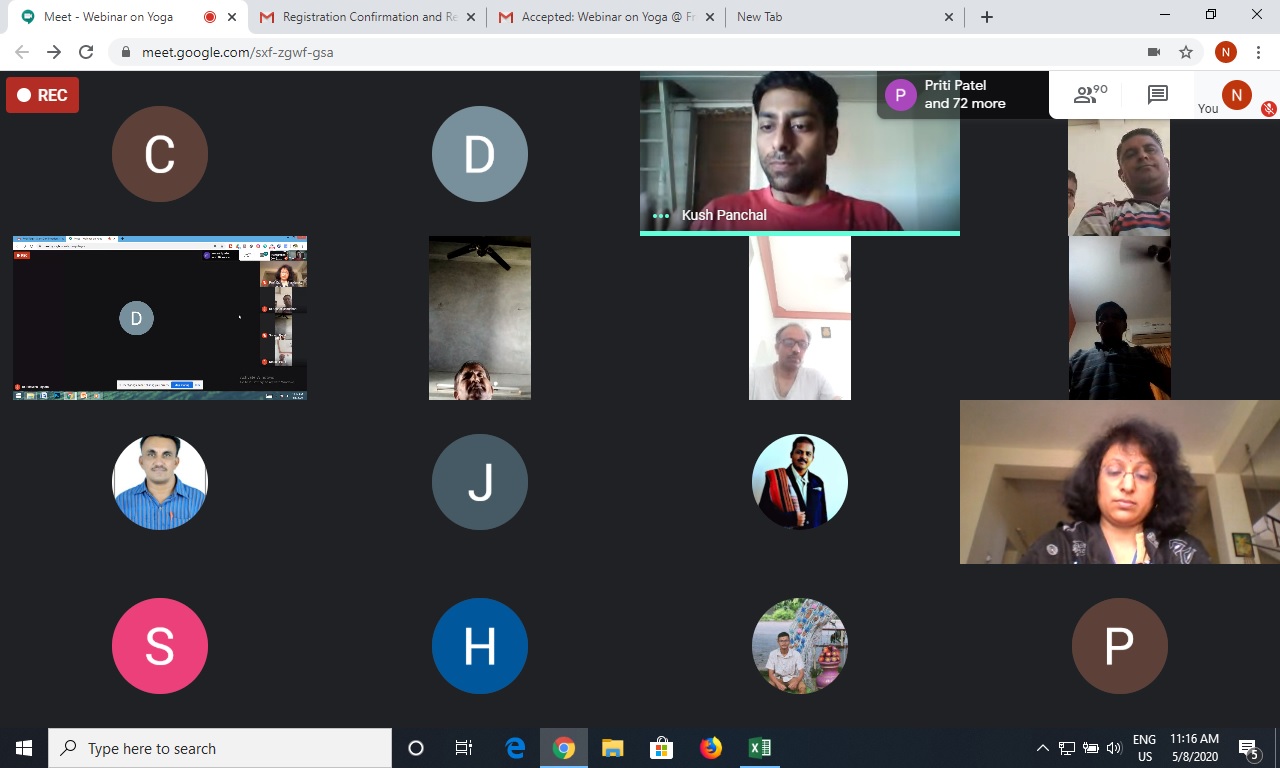 The webinar was conducted by Dr. Kush Panchal on 8th May, 2020 on Google Meet organized by Madhuben and Bhanubhai Patel Institute of Technology (MBIT) -CVM under the guidance of Prof. Archana Nanoty Madam, Principal, MBIT.
Dr. Kush Panchal comes from a spiritual family and has achieved several highly reputed Diplomas and Advance Degrees with distinctions in Yogic Education, Yoga-Sutras, Fitness Management & Theory. For last 8 years he has been travelling all over India, US, Europe, UAE and UK extensively as a guest instructor, doing big and small workshops and classes at corporate events, schools, universities, clubs, parks, private, yoga shows and national festivals.
Kush thinks: your fitness goal and your functional move depend on your body type. It is not just about flexibility, you must also focus on strength training, yoga for weight loss, cardio vascular fitness, muscle endurance and most importantly a Satvik Ahar(good and nutritious food). The ultimate conditioning regime for Kush is FREERUN – the complete mind & body training.
Topic discussed in webinar:
• Stretching Exercises benefits and ways
• Importance of Satvik Aahar (Good and Nutritious food)
• Meditation (The Ultimate peace for body and soul)
Read More…