It brings immense pleasure to present before you the vision and efforts of Charutar Vidya Mandal, a pioneer in the field of education in Gujarat. I welcome you to MBIT-Madhuben & Bhanubhai Patel Institute of Technology, established in the year 2009, earlier named as MBICT with an objective to provide women, quality education and excellence in the ever-changing field of technical education, but in due course of time, it has been experienced that real Woman empowerment lies in Co-Education, which enables girls to work comfortably with male colleagues at professional front.  It is due to constant endeavor on the part of its management "Charutar Vidya Mandal" which is known for the foresighted visionary and missionary approach for the overall professional growth of not only the Gujarat Region but of the Nation. MBIT (Earlier MBICT) is now open for admission to boys and Girls as it has been converted to Co-Education Institute by AICTE w.e.f. 2019-20.
Engineers are the backbone of any nation's economic development and with globalization, the competition in all walks of life has just become steeper; an institute like MBIT which is at the top in propagating an excellent environment, caring for human sensitivity and at the same time striving to maintain the quality of education to match the demands of the time, is really a rare one.
Once again I welcome you to MBIT-a unique family and look forward to your valuable association with us for a bright future. Studying here will not only earn you a degree but will transform your personality, empowering you to lead a successful life as an Engineer and Good human being.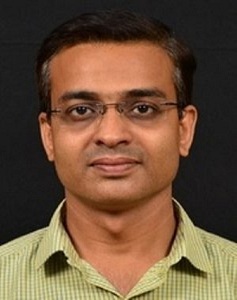 Dr. Sudhir Vegad
                      I/C Principal