Welcome to MBIT
Madhuben & Bhanubhai Patel Institute of Technology (MBIT) established in 2009; contributing to society by making proficient Engineers. MBIT epitomizes the commitment of Charutar Vidya Mandal towards academia and society, the institute professes to add the technical quantum competent personnel. The institute has charted out a long-term plan to inculcate its core ideology of social welfare and thus emerge as an exemplary Utopia of academics. To achieve real Woman Empowerment, MBIT got conversion from only women to Co-Education from 2019-20. Mr. Prayasvin B. Patel, Chairman, and Managing Director, Elecon Engineering Company Limited; is the chief patron of this institute and also a president of CVM.
This institute is located in the satellite township christened New Vallabh Vidyanagar. It is a peaceful setup on a lush green belt of the region. The pledge of CVM to bring renaissance through the means of education has brought a cascading flow of colossal donations from and outside India.
It has Computer labs with 500+ computers and laptops. It has a Wi-Fi facility for students with 48 MBPS 1:1 Internet connectivity with campus-wide Wi-fi which includes Wi-Fi enabled Hostel and FSSI Mess Facility.  It has a reading room in the library with the reprographic facility. It has advanced fire safety and an indigenously designed sanitizing unit for the safety of staff and MBIT students. New Vallabh Vidyanagar is secured
MBIT at Glance
College Working Hours: 9:00 AM to 5:00 PM
campus with 24×7 security and CCTV Surveillance in college, as well as a hostel wherein AC rooms, are available on request. It has an Indoor-Outdoor Sports Facility for students where students can play various games like Table Tennis, Badminton, Volley Ball, Cricket, Basket Ball, Chess, Carrom, etc. It is a residential campus where principals and staff members reside.
Alma Connect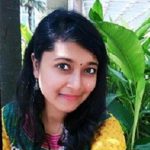 Arpita Nath
It gives me extreme pleasure to think about my alma mater after 5 and half years. I started my journey in MBIT in 2010. I was a biology student in school having little knowledge about programming. Back then, it was a women's college and we were the second batch. I was bit apprehensive about course curriculum and getting a job. However, I must say that MBIT was full of energy even though it was new. With the help, support and guidance of the teachers I was able to learn basic programming. I didn't only learn about engineering but also life lessons.
Software Engineer, Walmart labs
Bhumi Prajapati
Very good college to study
dot net developer

Dheemahee Shah
It's was one of the best time of mine college life in MBIT with best Teachers and non-teaching staffs providing us with the best of all the things for us and also for always being there for their students and supporting them and encouraging them. I had one of the best time with MBIT college.
Passout Student, Anand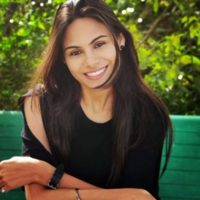 Divya R Rajput
The institute provides great academic environment. The institute nurtures students in academics as well as extracurricular activities. The highly qualified professors thoroughly explain concepts and are available whenever required. The institute has well equipped laboratories for students to gain hands-on experience on concepts taught in the class. Multiple cultural events and youth festivals
Software Engineer, Philips India Limited

Divyal Patel
MBIT is one of the best collage in area. Brilliant, fantastic and amazing. If I could go back and do it all over again I would in a heartbeat. The teaching staff become friends that you can openly talk to about your issues and help push you in the right direction. Fully equipped labs with purpose of creating an ideal environment for teaching and learning the skills necessary in fields.Along with teaching MBIT also on top in extra co-curricular activities like Tech-fest, sports , Volcano etc. All in one , days spent in MBIT are best days of my life. Today I am at which position it's because of teachers and MBIT who always support me in each and everything. Thank you so much
SAP BODS Developer, TCS

Farhin Pathan
MBICT college has always been so positive and encourages to learn. It was a great time, spent in MBICT. very wonderful faculty and they are very cooperative.
Senior Engineer, Netram Command and Control Center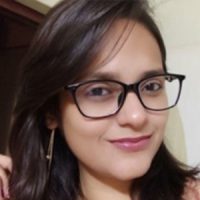 Harsha Punjabi
The faculty members are very competent and focus on student's over all development. It was an amazing learning experience at MBIT as it sets a strong base for kick starting one's career.
Associate QA engineer. Oracle Retail

Hiral Shah
Nice college,excellent teaching with friendly faculty
Senior Engineer, eInfochips

Krishna Patel
Good college and facilities who cares about students future and actually wanna help them to grow and do better in their field.
Software developer US

Krupali Patel
"Really good environment to study
Great professors "
Student, Canada

Krupali Purohit
It's a privilege to be connected to this institution. A place where I gained knowledge, best needed for the survival in outer world and confidence. It is because of the curriculum, the teaching methodology, and constant support from the faculties and staff which has made me capable of what I am today. An institution that teaches self-discipline, confidence, and problem-solving an essential traits to start your journey.
Project Trainee

Minaz Chaklasiya
Great environment to learn, professor's always support to initiate.
MERN Developer

Nancy Sheth
"Very good supportive faculties.
Whatever I learned there will try to implement in my career and it supports me very well in my corporate journey."
Marketing Executive

Nirali Patel
"MBIT is one of the best colleges to explore and study at which provides lots of opportunities to compete and raise yourself whether its in academics or in other activities.
Which also provides placements to reputed firms I am one of them who got placement in one IT company. I am happy and gratitude towards MBIT "
Software Developer,

Niyati Bhatt
College has always been excellent in imparting knowledge, through theoretical as well as practical approaches.But, the strength of this place is emotional connect and mentoring of each faculty member, towards identifying your strength and charting a successful career path.
Associate Software engineer

Sakshi Chopra
Mbit was a best place to do engineering because of the faculty and the method of teaching.
Data analyst

Shreya Vyas
MBIT was truly a building block for our careers and lives, We couldn't be luckier as we were the first batch, us and the college infrastructure grew together. The faculties were absolutely brilliant and helpful in all aspects. The cultural fests and events were the best part, it helped us flourish in our true colors. The support, enthusiasm and stage that this college had provided us is unforgettable. Deep respect for each member of the MBIT family
Diamond Services Engineer, Canada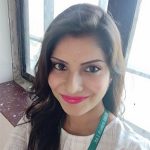 Shruti SanjayKumar Shukla
MBIT is one of the most solicitous college towards students. The way it nourishes and nurtures its students, it makes students to stand out of the crowd. And the best part of this institution is its faculties and facilities which are the two main pillars of any good institute.
Sr.Executive, IDBI Intech Ltd

Shrutika Tripathi
It has been wonderful 4.5 years of professional life as SAP Basis consultant at ATOS all thanks to rigorous training & holistic personality development at MBICT, I want to encourage students to have a positive mindset to focus on consistent learning & smart work approach.I was surrounded by the right mentors here that made sure I get the proper training & motivation. Wish you all the best, shine bright!
System Engineer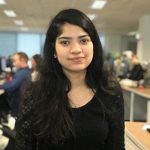 Srilaxmi Nandhibatla
The institution provided a strong grounded base for IT. Also it was a good learning culture and a fun filled environment with exposure to Tech fests and other engineering events. Thanks to the amazing faculty for the support & encouragement to reach the stage where we are!
Software Engineer, Incessant Technologies, Sydney, AUS

Sumina Hathidara