Webinar on "Advanced Machine Learning"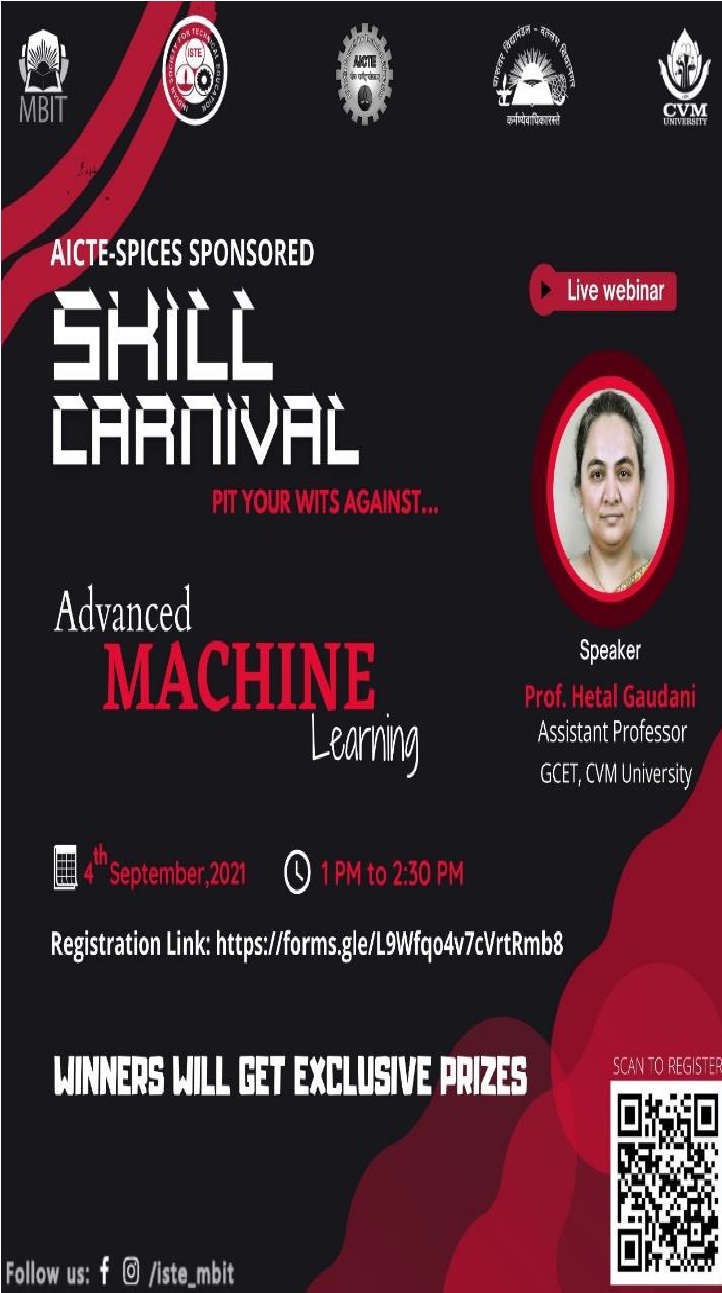 The Webinar on Advanced Machine Learning was organized by department of Computer Engineering & Information Technology under ISTE Student Chapter of MBIT. Webinar was conducted through online mode on Microsoft Teams on 4th September 2021 during 1:00 to 2:30 pm. Prof. Shraddha Korvadiya (CE Dept., MBIT) commenced the session with an expert introduction.
The expert was Prof. Hetal Gaudani. She is a faculty of Computer Engineering Department in G H Patel Institute of Engineering & Technology (An autonomous institution).
She delivered brief presentation on Machine learning. She explored basics of Machine learning with practical implementation. Some amazing topics covered by Speaker are:
What is Machine learning?
Types of Machine learning Problems.
Step to solve a Machine learning Problem.
Data Gathering.
Data Preprocessing.
Future Engineering.
Algorithm Selection & Training.
Evaluation.
Making Predictions.
Summary.
Data Treatment.
Future Extraction.
Neural Network.
Result and Analysis.