"No Tobacco Pledge" Report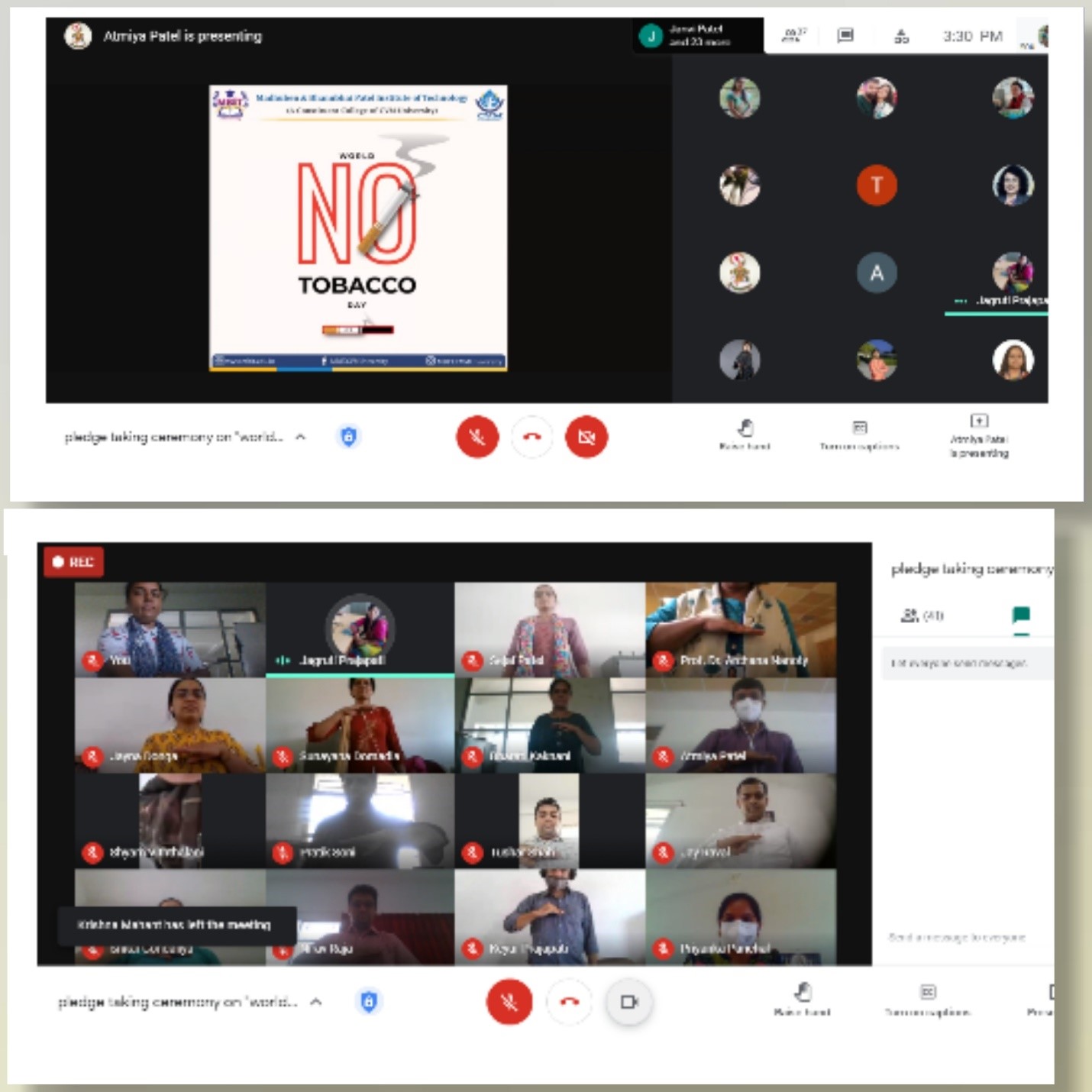 MBIT administered "No Tobacco Pledge" on 31st May 2021.
Date:- 31st  May 2021
Time: – 3:30 PM TO 4:30PM  I.S.T.
A CVM Institution: Madhuben and Bhanubhai Patel Institute of Technology, New Vallabh Vidhya Nagar administered pledge of No Tobacco on 31st May, 2021. Each year 31st May is observed as "World No Tobacco  day" hence the pledge was administered to make students aware about no tobacco activities.
The function started with welcome speech and prayer. After that Prof. Dr. Archana Nanoty, Principal, MBIT addressed the students, Madam Discuss That Those Having smoking  Habit are more likely  to develop savior disses in  covid -19 compare to nonsmoker. Theme of this day is  to Quit tobacco is a winner and Commit To Quit.  As per the UGC guideline  pledge  for to quit  tobacco and  to be winner. After Principal madam's address, all the faculty members and students took Anti-terrorism pledge.
The objective to Highlight the leadership of financial institutions that have implemented tobacco-free finance policies and encourage others to follow suit  and Encourage the transition towards tobacco-free finance policies The function was concluded by singing MBIT Anthem and National Anthem. Read more…