"Anti-Terrorism Pledge" Report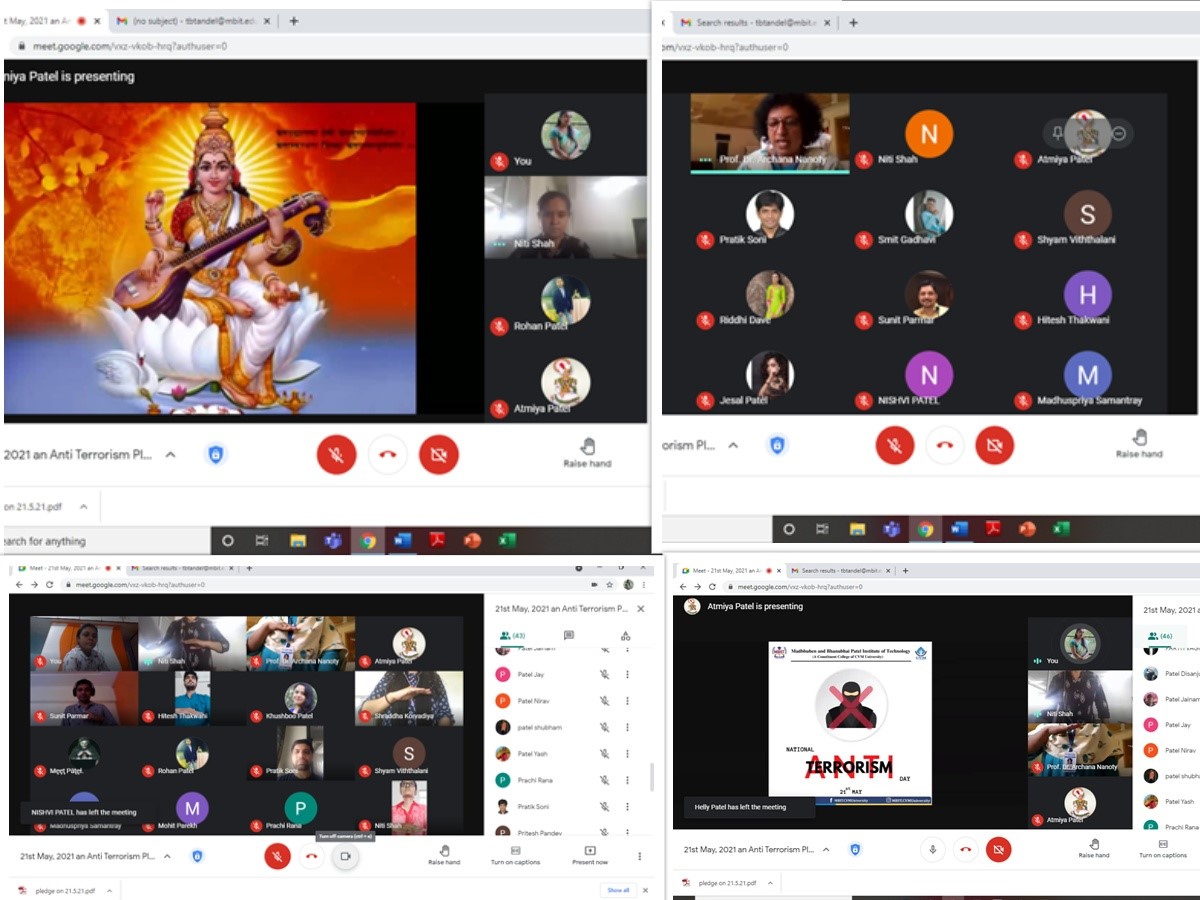 MBIT administered "Anti-Terrorism Pledge" on 21st May 2021.
Date:- 21st  May 2021
Time: – 11:00 AM TO 11:30AM  I.S.T.
A CVM Institution: Madhuben and Bhanubhai Patel Institute of Technology, New Vallabh Vidhya Nagar administered pledge of Anti-Terrorism on 21st May, 2021. Each year 21st May is observed as Anti-Terrorism day hence the pledge was administered to make students aware about Anti-Terrorism activities.
The function started with welcome speech and prayer. After that Prof. Dr. Archana Nanoty; Principal, MBIT addressed the students where she mentioned that India is suffering from Terrorism since a long time. Though number of terrorist attacks are decreasing, India has 8th Rank in countries most affected by terrorism. After Principal madam's address, all the faculty members and students took Anti-terrorism pledge.
The objective of administering the pledge was to take away youth away from terrorism and the cult of violence by highlighting suffering of common people and showing how it is prejudicial to national interest. The function was concluded by singing MBIT Anthem and National Anthem. Read more…