Seminar On Empowering Women: Inspiring Change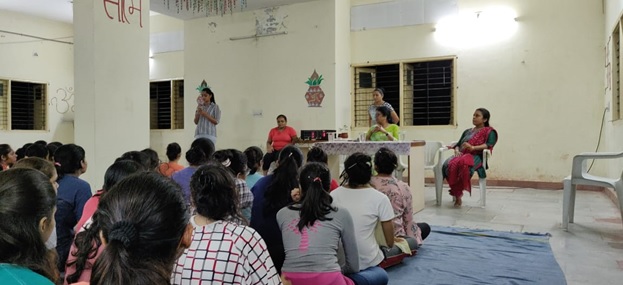 On 30th july 2019 we have organized women empowerment seminar for shrada  hostel 1st year students at 8 :00 pm onwards. We have invite Dr. Ketki Sheth ,Principal BJVM ,VIDHYANAGR expert for the same.
GENERAL OBJECTIVES
The general objectives of the seminar were:
To explore ways and means of operati1onalizng the term "empowerment."
To learn about the activities carried out by the nongovernmental and government agencies in promoting the strategies for empowerment of women throughdifferent educational programmes, both formal and non formal;
To discuss the roles and responsibilities of student community in ensuring women empowerment in institutes
To encourage students to address queries related to the topic
Empowering Women aims to inspire women with the courage to break free from the chains of limiting belief patterns and societal or religious conditioning that have traditionally kept women suppressed and unable to see their true beauty and power. Despite many international agreements affirming their human rights, women are still much more likely than men to be poor and illiterate. They usually have less access than men to medical care, property ownership, credit, training and employment. They are far less likely than men to be politically active and far more likely to be victims of domestic violence.