Event Report On "Image Processing and Its Applications"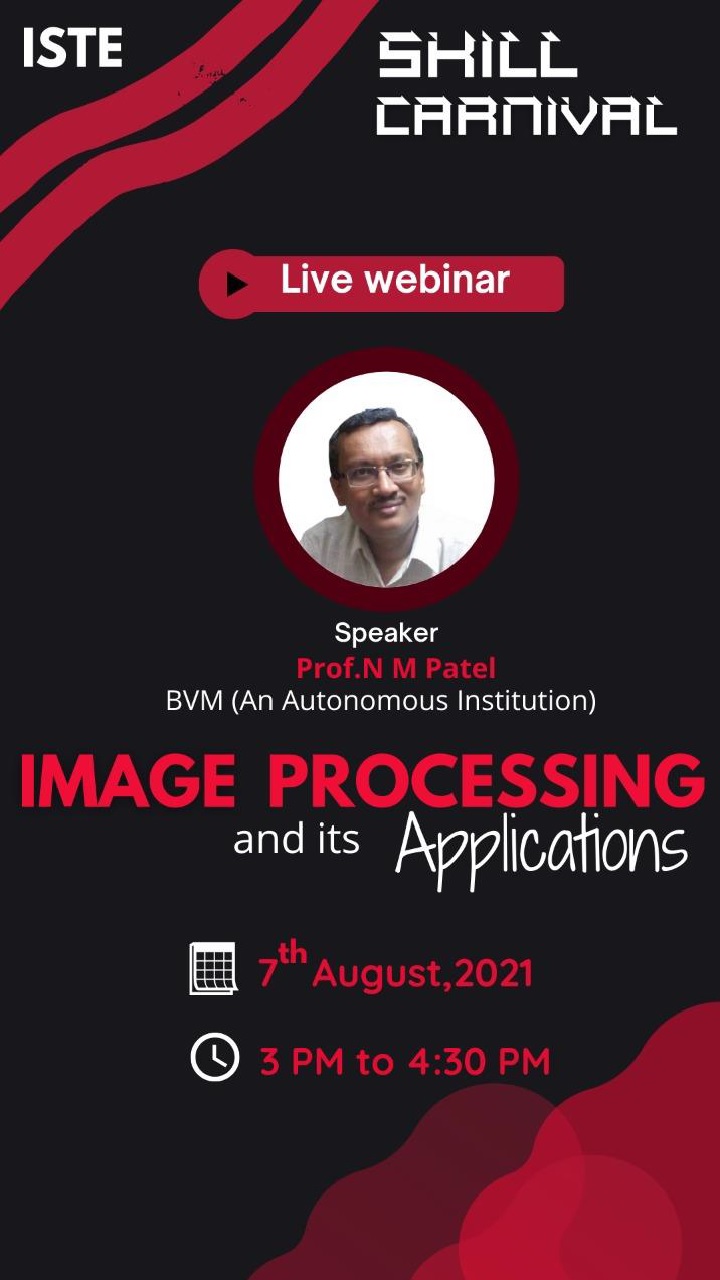 Date:- 7th August, 2021
No. of Participant:- 49
The Webinar on Image Processing and its Applications was organized by department of Computer Engineering & Information Technology under ISTE Student Chapter of MBIT. Webinar was conducted through online mode on Microsoft Teams on 7th August, 2021 during 3:00 to 4:30 pm. Prof. Atmiya Patel (CE Dept., MBIT) commenced the session with an expert introduction.
The expert was Prof. N. M. Patel. He is a faculty of Computer Engineering Department in BVM institute of Engineering & Technology (An autonomous institution).
He delivered brief presentation on Image Processing And Its Applications. He explored basics of Image processing with practical implementation. Some amazing topics covered by Speaker are:
Why digital Image processing?
Steps of Digital Image Processing.
Digital Image Processing.
Image Enhancement.
Image restoration.
Image file formats.
Some basic grey level transformations.
Piecewise Linear Image transformation.
Grey Level Slicing.
Image filtering.
Image enhancement in frequency domain.
Dilation.
Erosion.
Boundary extraction.