ONE Day webinar on "Multiple Roles Of Women- To Led or "to be Led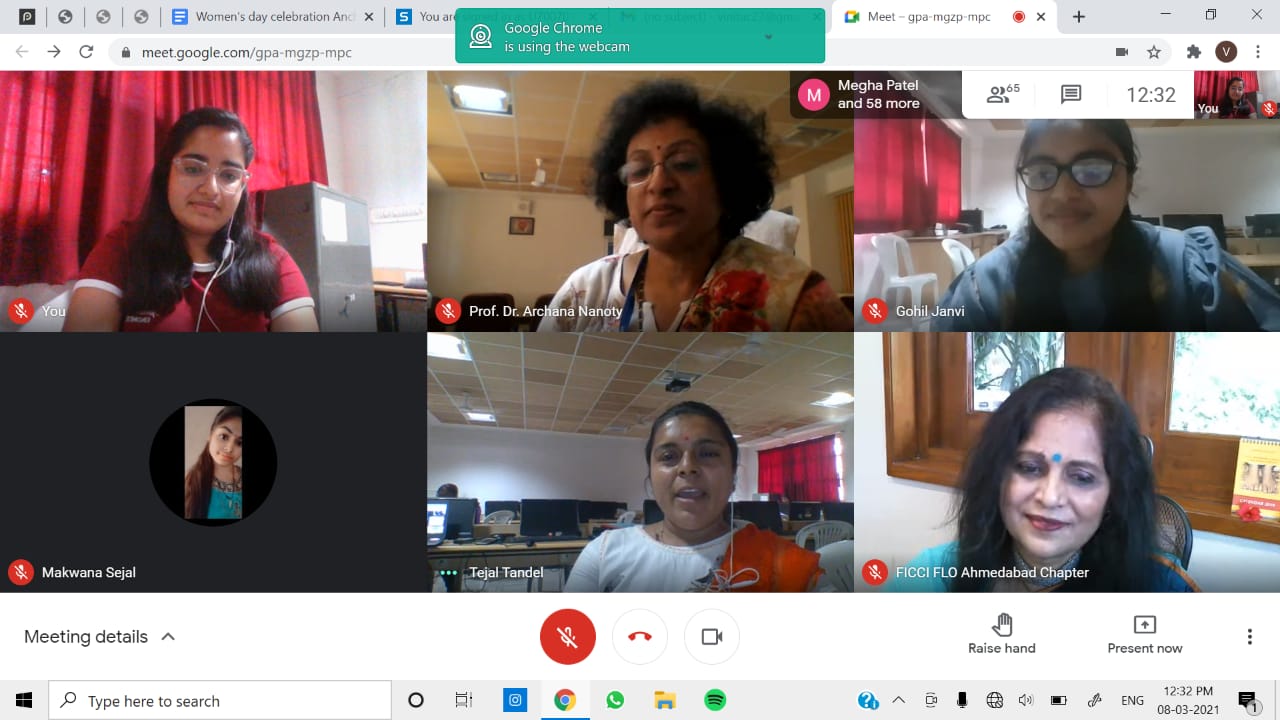 The session concluded after this by the Mbit anthem followed by the national anthem.The sessions were conducted in two forms online and offline, nearly 78 people attended the online session and more than 170 students of first year attended the offline session.
Date:- 8t h March 2021
Time:- 11:30 AM TO 1:00PM I.S.T. and 3:30 PM TO 4:00 PM I.S.T.
The aim of this webinar is the full and equal participation of women in political, civil, economic, social and cultural life, at the national, regional and international levels, and the eradication of all forms of discrimination on grounds of sex are priority objectives of the international community.
A CVM Institute, MBIT on the occasion of "International Women's Day" organized an event on 8th of March 2021 in two segments,one was a guest lecture by Mrs Taruna Patel and other was an award ceremony for female students by Lions club anand under the guidelines of AICTE.
The guest for the First session was Mrs Taruna Patel,CEO of EMTICI Engineering Ltd., and Madhubhan Resort & Spa, Divisions of Elecon Group of Companies, Appointed as the New Chairperson of FICCI FLO- Ahmedabad Chapter 2020-2021.
She goes by the belief that charity starts at home and to lend a helping hand to the people around her is definitely a priority in her life. From making sure they have a permanent roof over their heads, daily food on their plates, education for their children, organizing Blood Donation camps, free eye check-up camps, spreading the importance of hygiene and education for the girl child.. Read more…