Glimpses of the Mesmerizing Cultural Night "Abhyuday 23"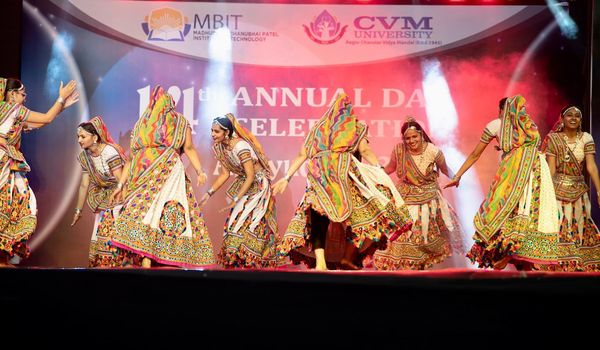 Garba is a popular and traditional dance form that originated in the Indian state of Gujarat. It is an essential component of cultural evening that was performed during Abhyuday'23. Without garba, a cultural evening would lack its quintessential charm and appeal. The energy and vibrancy of the dance create an infectious atmosphere that uplifts the spirit of the participants and spectators alike.
Garba is not just a dance form; it is an expression of the rich cultural heritage of Gujarat and a celebration of the joy of life.
Here are the glimpses of the mesmerizing Cultural night "Abhyuday 23".