MBIT
Madhuben & Bhanubhai Patel Institute of Technology (MBIT) since 2009 , contributing to the society by making good Engineers. MBIT epitomizes the commitment of Charutar Vidya Mandal towards academia and society as, on the line of women empowerment, the institute professes to add to the technical quantum competent women personnel.  To achieve real Woman Empowerment, MBIT got conversion from only women to Co-Education from 2019-20.The committed taskforce of MBIT is aware of its responsibility to penetrate the conventional teaching-learning process and prepare a generation of young and competent human resource who can implement technical advances for the betterment of masses in general. The institute has charted out a long-term plan to inculcate its core ideology of social welfare and thus emerge as an exemplary Utopia of academics. At MBIT, students are given ample freedom of experimentation to liberate their conditioned mindsets and thus gradually they are led to the realm of innovative learning.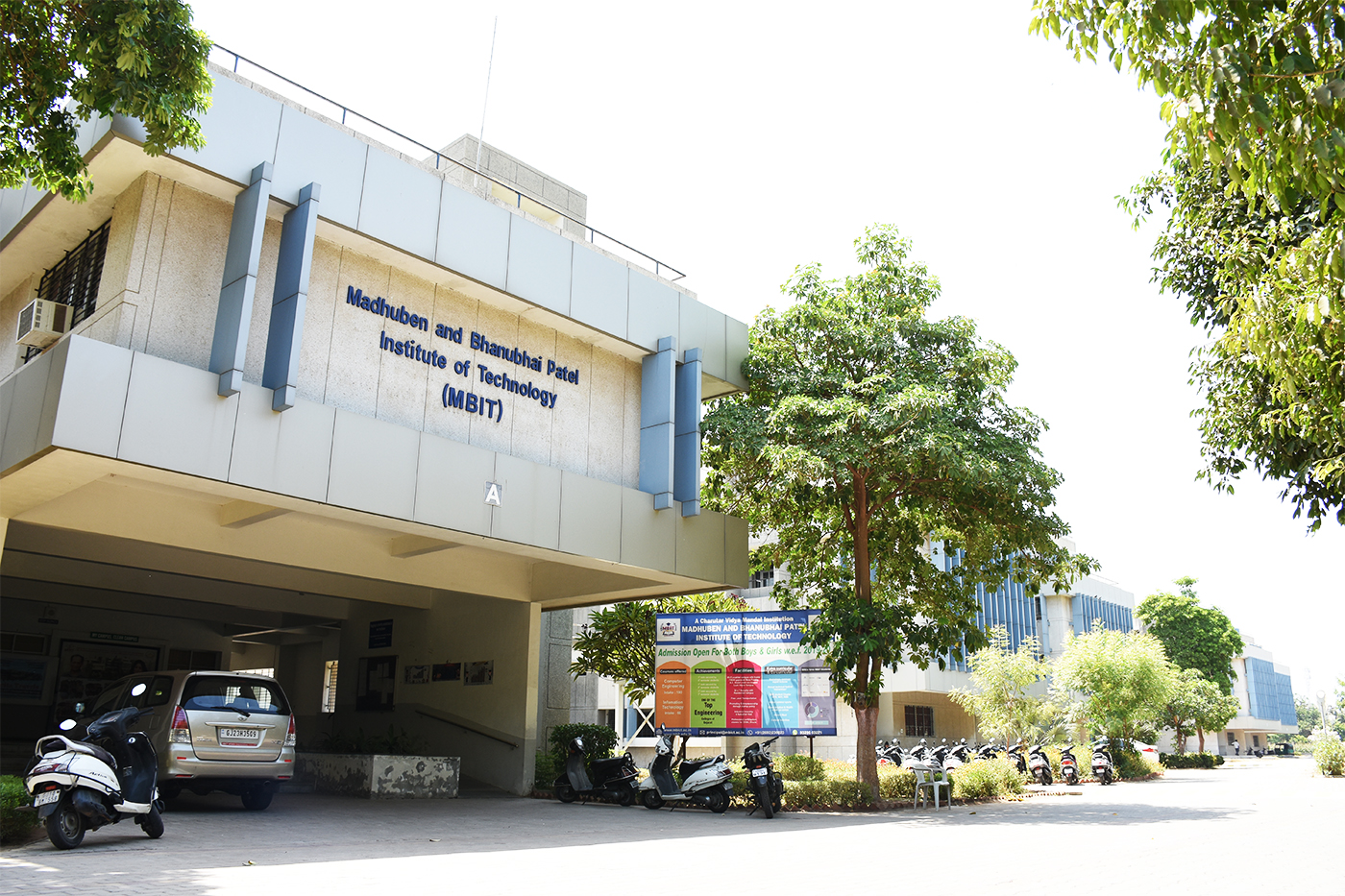 MISSION
To prepare competent need-based human-resource and responsible citizens for engineering profession through dissemination of knowledge and development of technical skills and create an environment that fosters the involvement and commitment of all stakeholders for continuous improvement in performance and quality.
VISION
To become benchmark technical institution where learning is a joy, education is for tomorrow, research and development is pace setting and every one is committed to delivering competent human resource for prosperity and well-being of industry, profession and society.
Quality Policy
We are committed to strive for excellence in Engineering Education while ensuring professional ethics and human values.
Objective
To plan and implement Innovative Teaching & Learning Processes
To provide Quality Education matching with futuristic trends in Engineering & Technology
To strive at establishing an effective Quality Management System ensuring continual improvement
To develop the institution into a global institute of learning and research for academic excellence
To train and develop human resources by encouraging faculty to work as a team and to update their knowledge and skills continually to match the needs of Industry.