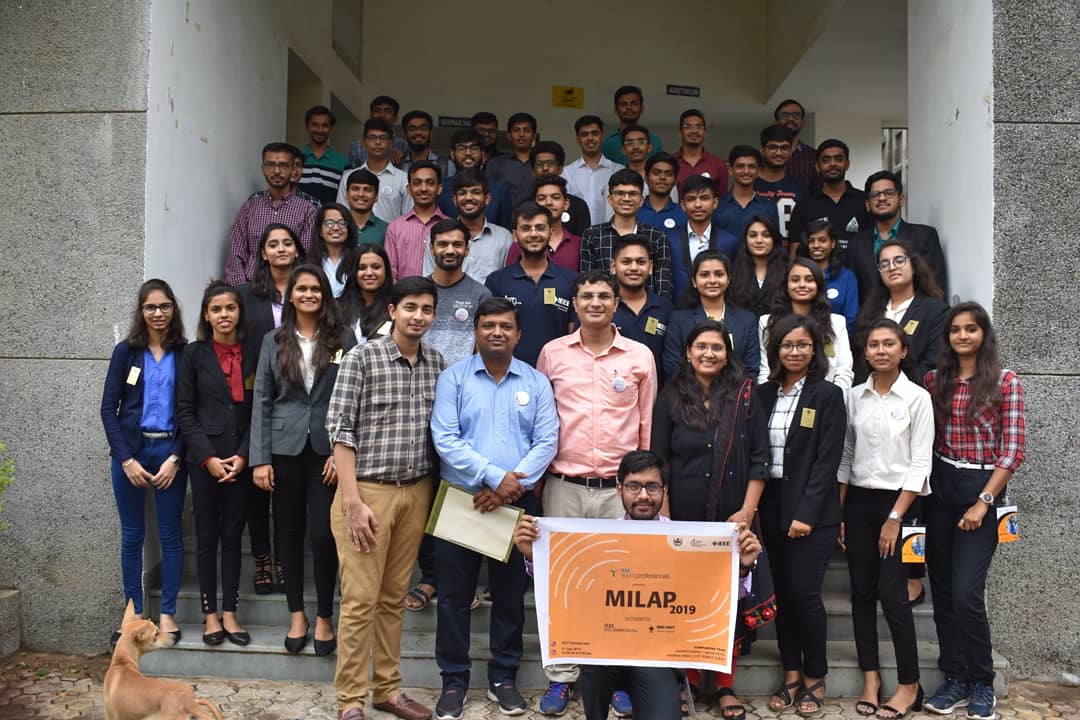 Organized Date: 7th July 2019
Beneficiary: All Students of MBIT
"Teamwork is the ability to work together towards a common vision. The ability to direct individual accomplishments towards organizational objectives. It is the fuel that allows common people to attain uncommon results."
– Andrew Carnegie
This phrase is the alter ego of the collaboration of two versatile Student Branches of Gujarat Section: IEEE MBIT SB and IEEE GCET SB who organised the very first meet up of Young Professionals Affinity Group of Gujarat Section on 7th July, 2019.This auspicious event was induced by remembering the almighty God with a prayer song. Afterwards the event was followed by the inaugural ceremony in the presence of the Principal, Branch counselors of both colleges, invited speakers and the delegates. The first session was commenced by Mr. Jatin Chaudhary on entrepreneurship and how he succeeded in every aspect of life after experiencing failures. His journey towards Echai taught the audience to never give up on their dreams and work as hard as they can. The next speaker for the event was the chairperson of Young Professionals Affinity Group himself, Mr. Ankit dave. His step by step growing process in his professional field inspired us that "Sky has no limits". He motivated the audience to choose wisely between "Passion as a Profession or Profession as Passion". He shared his success mantra: "I'm not a leader, I'm a team player", with the listeners and asked them to implement this mantra in their lives and they will definitely reach on heights. After both the sessions and the networking lunch the event was followed by two networking sessions. The first session was conducted by Mr Ankit dave. He divided the IEEE Members into four consecutive groups and asked them to think and write an event or conference which has never been organised by IEEE. During this session the members came across many ideas of serving IEEE and they interacted well with each other. The other fun networking session was conducted by one of the volunteers. This session consisted of quiz related to movies and series and everyone was divided into pairs to play the quiz. The event then came to an end with the motivational valedictory of Mr Ankit dave to the IEEE Members. Both the student branches are glad to organise YP MILAP'19 and very thankful to Young Professionals Affinity Group for believing in them.
IEEE MBIT SB X IEEE GCET SB.