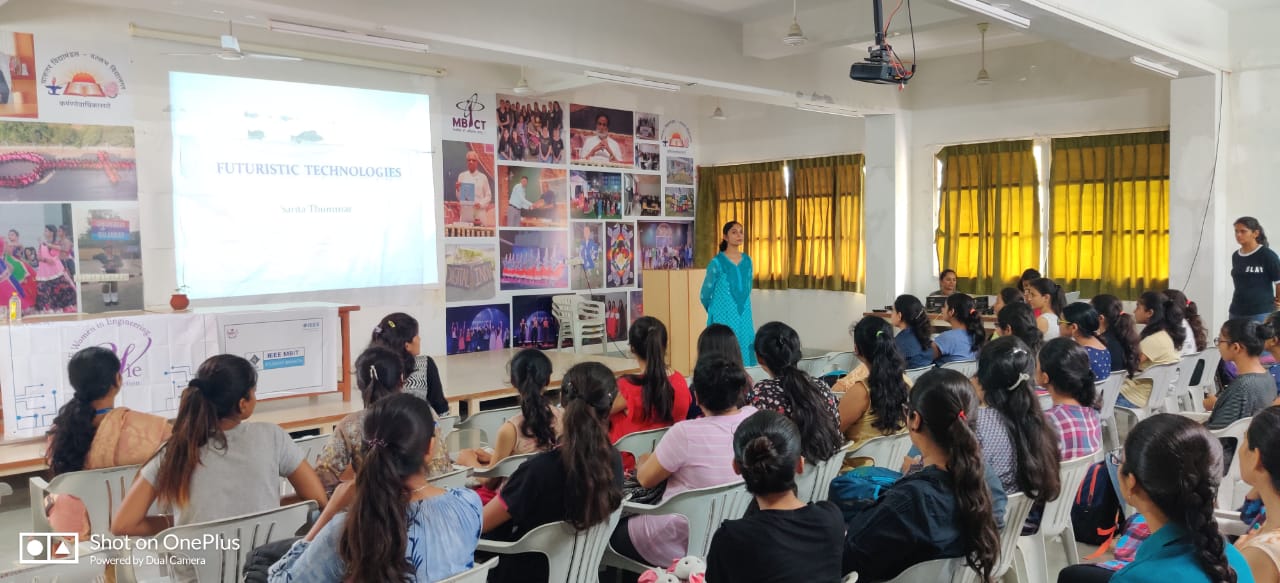 Organized Date: 8th July 2019
Beneficiary: 7th Sem Students,
An educational seminar Futuristic Technologies was conducted by IEEE WIE MBIT SB for 4th year students of MBIT College. This seminar was conducted with an aim to introduce new technologies in market to students. The seminar was conducted by Sarita Visavalia and coordinated by IEEE WIE MBIT SB volunteers Ria Chawd, Priyal Desai, Tanaya Akalwadi and Jahanvi Dudhat.
The seminar was interactive and students participated with great enthusiasm. Importance of learning new technologies was the main agenda of this seminar.
Student's feedback response was in favor of more of such events and also in favor of more seminars by Mrs. Sarita Visavalia.
Total participation: 90
Venue- MBIT, New Vallabh Vidyanagar, Anand, Gujarat.
Date: 08th July, 2019
Timing: 3:00pm to 4:30pm
Speaker: Mrs. Sarita Visavalia
Volunteers: Tanaya Akalwadi, Priyal Desai, Jahanvi Dudhat and Ria Chawda