Women's day celebration at MBIT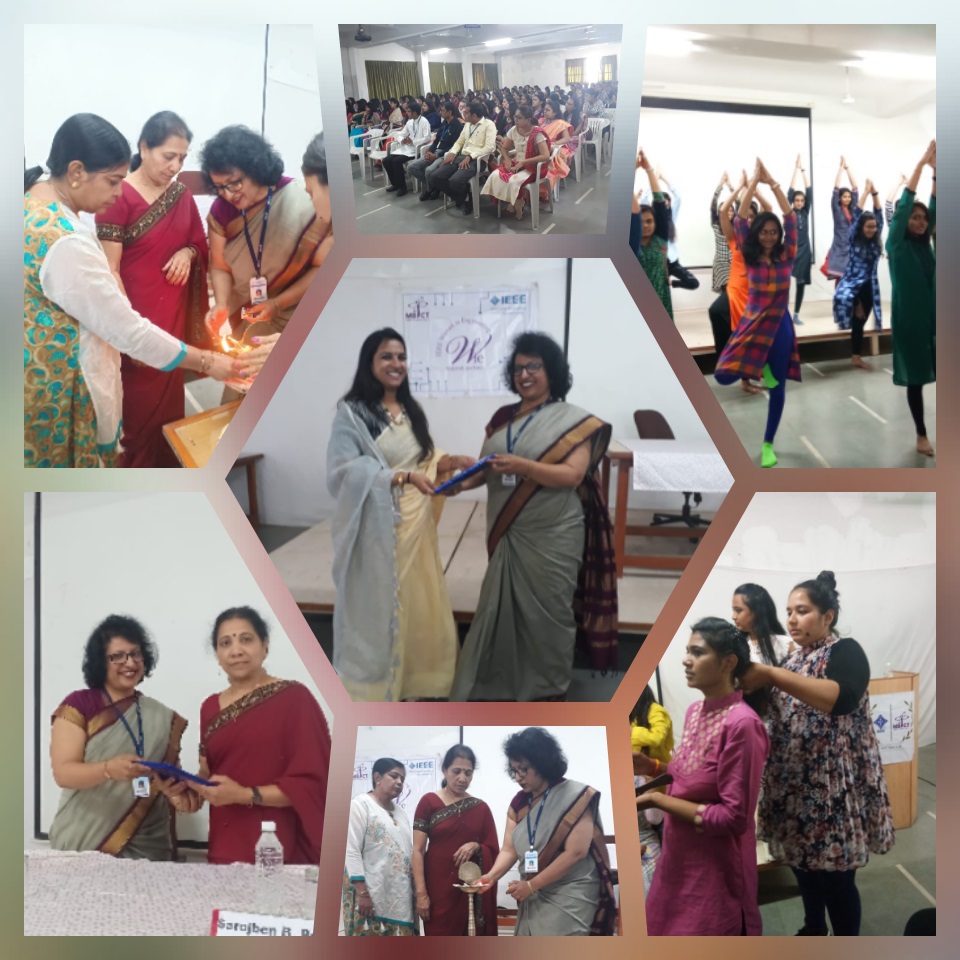 Organized Date: 12th March 2019
Beneficiary: Girls and Female Staff,
MBIT, a CVM institution; celebrated international women's day.
MBICT, girls engineering college celebrated International Women's Day on 11th March, 2019. It was organized by CWDC and IEEE WIE. On this occasion, Prof. Dr. Archana Nanoty; Principal, MBICT delivered a talk on importance of women's day. In her speech, she threw some light on real empowerment. She said that real empowerment lies in co-education. She cited a wonderful example over here. We can't have a smooth bicycle ride with one wheel; we require two wheels for that. MBICT has taken a leap of co-education in this direction. This was our last women's day which was celebrated for only women. Mrs. Sarojben B. Patel; wife of chairman, Charutar Vidya Mandal, Mrs. Minaben Gohel and Rutvija Dani; first lady R.T.O. officer, Gujarat were invited for this program. They motivated students by delivering talk on 'Women Empowerment'. Zumba and Aerobics were organized as a part of this program. Potluck party was organized in canteen area for guests and staff members. In this party, delicacies like bhel and pani-puri was presented by male faculties for students and female faculties. On the spot events and competitions like mehandi making and hair style making was organized in this program. All students, female faculties and female helpers enthusiastically participated in it. This successful program was organized by CWDC and IEEE WIE under the leadership of Prof. Dr. Archana Nanoty; Principal, MBICT.