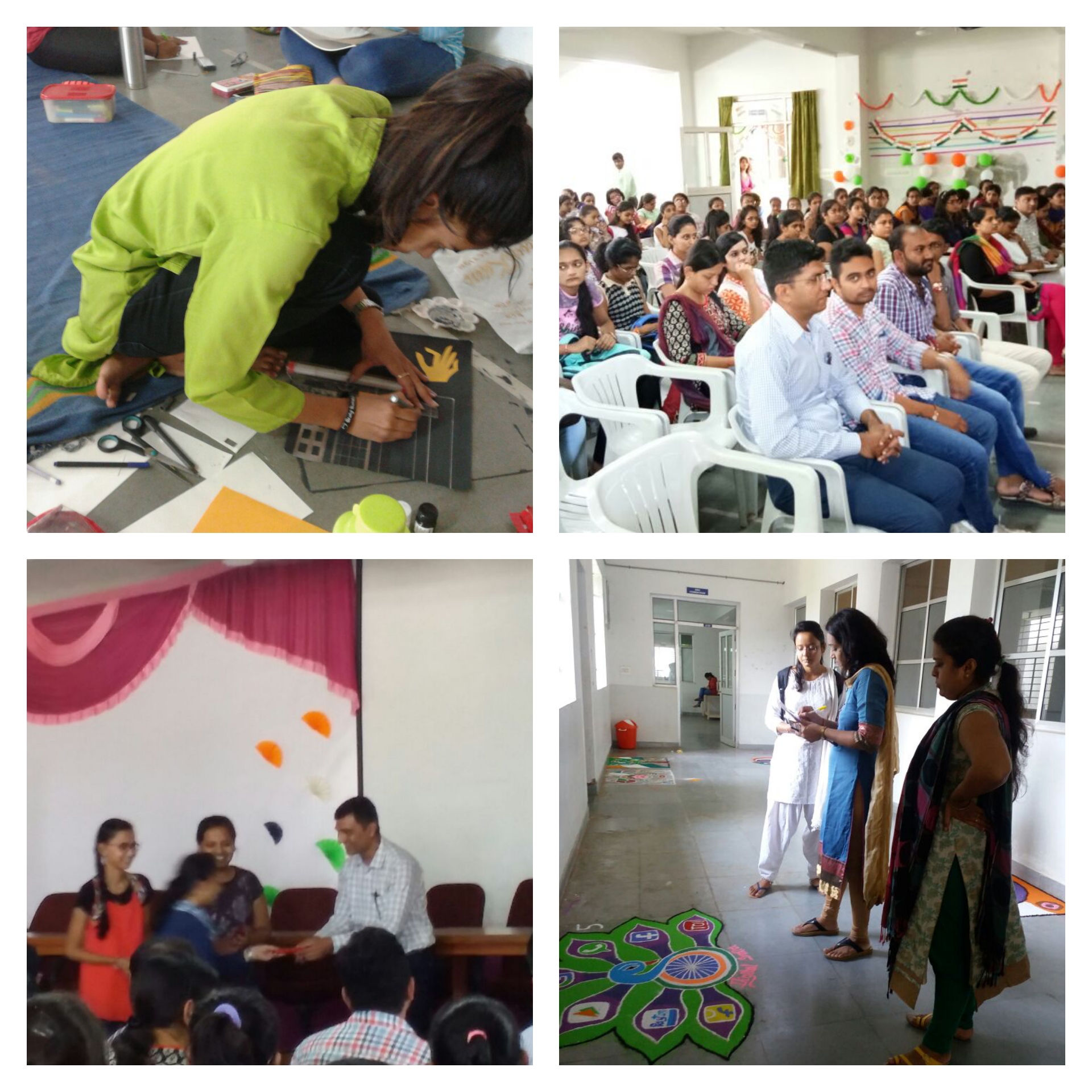 70th Independence Day was celebrated with great enthusiasm and patriotic fervor on 11th August 2017 with much exhilaration. The event was conducted under ISTE Student chapter which was small attempt to show our gratitude towards our Nation.
The event was enthusiastically competitive which was held in morning and afternoon sessions alternatively. In morning the events initiated with the Rangoli making competition in which students participated with great enthusiasm. The topic for Rangoli was " Digital India ".
The further event was followed by the Essay and the Poster making competition. The topic for Essay was " India of My Dream " and for Poster it was "Save Energy ".
The cultural program was organized in Seminar hall at 2:00 pm. This auspicious event began with a divine song invoking the blessings of God.The prayer was sung by 5th sem Students. Our celebration was blend of performances by students. Several competition organized at afternoon where Dance, Singing and Elocution.The topic for Elocution was " India of My Dream " .
In the end the Principal delivered the sort speech and the ceremony ended with the National Anthem. The Independence Day has great importance in every citizen's life.This day reminds us every that freedom is sacred and citizens must do everything to ensure that it shall not be endangered.
The entire Program was planned, arranged and executed by the students under the guidance of Prof. Sunayana Domadia and Prof. Tejal Tandel.