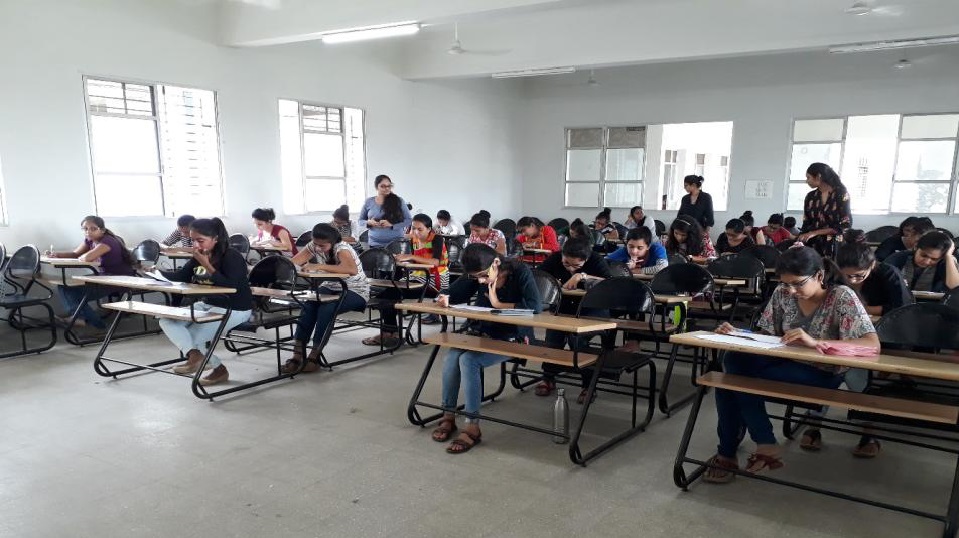 Co-curricular Activity plays vital role in shaping the life of the students and also help in the development of mind and personality. With that in mind our college organized a Technical event that combined fun with testing the Web Technology skills of our students. "Web Mania" tested the HTML, CSS related skills of the participants and gave them a chance to portray their creativity in the basic web designing domain.
The event was organized by Prof. Priyanka Panchal (IT Dept.) and Prof. Ankita Chauhan(CE Dept.) under the guidance and support of the IEEE Coordinator Prof. Shital Gondaliya (HOD CE Dept.). Web Mania was a two day event, wherein the Round-1 was conducted on 31st July 2017 and Round-2, Round-3 was conducted on 1st August 2017.
ROUND – 1
Total sixty-six participants from both IT and CE Dept. took part in the event and entered the Round – 1 of the event. This round tested their knowledge about the basics of Web technology, HTML and CSS, it was an MCQ based round with the twist of a "find the missing code" question where the students were provided with the image of what the web page looked like and it's HTML code but the code for a few elements was kept missing and the students had to find that missing code. This fun round showed extraordinary results and the top thirty students were selected for      Round – 2.
ROUND – 2
This round was designed for testing the thirty selected student's knowledge of HTML, CSS, HTML5 tags, elements and attributes. They were given a list of tags and attributes and the respective marks allotted for their proper use. The final web page created by them was assessed for the correct use of the provided tags and attributes, the appearance and proper working of each element was checked. This round gave us eleven finalists who entered the third and final round.
ROUND – 3
The Fifteen finalists were provided a screenshot of the actual web page that they had to create with the closest resemblance. This round tested their understanding of what tags generated what results and they had to bring their designing skills into action. This was the highlight of our event and we found some exceptional results at the end of this round. It was a very tricky decision selecting the top three students.
WINNERS OF THE FINAL ROUND
First Position – Nishtha Patel (IT – Sem – 7)
Second Position – Arti Vekaria (IT – Sem – 7)
Third Position – Ankita Raval (IT – Sem – 7)